October 25, 2021 at 7:08 pm
#608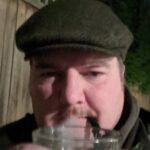 David M. 318
Keymaster
Thanks for the review Derek. I checked the forum settings and it was set to limit editing to 5 min after post. I changed that to edit indefinitely.
I had requested a plugin for adding images, and they came back w/ options, so I'm asking them to add this plugin, which will support multiple file attachments. I forwarded your other comments to developer:
I like this bbpress attachment plugin, since it does more than just images: https://wordpress.org/plugins/gd-bbpress-attachments/
More error / comments:
Can we add bread crumb style links in the forum to go back a level or more?  See screenshot of an example enclosed.
Can we add a button at the top of each forum category to add a new post?  Currently need to scroll to the bottom to reply.
Black banner blocking bottom frame I reply to a post in the forum.  see screenshot attached.