October 28, 2021 at 9:37 am
#636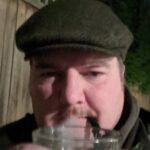 David M. 318
Keymaster
Newsletters are in the News page right now but I might move them to the forum and create a new forum header just for news.
We can add a facilities section but there is already a forum header for "Club Improvements and Workparty Planning", which hasn't been used. I can change that name or if you think we need two for different purposes, we can make another. It's not hard to make more forum headers if we need more.
We added a function to add photos and other attachments to the posts and replies. Scroll down past the box where you type in the text for your post and you'll see the word "Attachments:" and a button below that to "Choose File" to uplaod.